Adelaide is the South Australia's capital city, the Great Southern Ocean lies to the south and fertile hills to the north. This compact beachside city is filled with picturesque parklands, handcrafted stone buildings, and churches. Unlike many Australia capital cities, Adelaide was not founded by convicts but by immigrants and free settlers. They brought with them a sense of refinement and elegance, as they tried to create a better life for themselves, many miles away from home.
Adelaide today is a fascinating combination of the new and old world. It is a great place to rediscover the good things of life and relax. Slow down and take the time to enjoy award-winning wine, locally sourced food, as well as a history laced with beauty, romance, and passion. Leave your car behind and stroll to Victoria Square, right in the heart of the mile-wide grid of the city.
Head won to the North Terrace District to explore the terraces surrounding the city like a painting. Even the buildings housing the galleries and museums echo with stories from the past. One of the fine examples of Regency architecture is Ayers House and also one of the district's original mansions.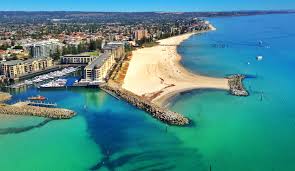 Learn more about the rich cultures already in place before the European's arrival at the South Australia Museum. You can also enjoy the extensive collections of international and Australian art at the Art Gallery of South Australia.
Horticulture has steadily evolved into an art form in Adelaide. At the Adelaide Botanic Gardens, you will feel like you have stepped into a beautiful painting by Monet. Set on the central business district edge, this quiet space features three spectacular glasshouses, conservatories, and walking trails. The Himeji Garden is just across the town; here waterscapes create images of grandeur and vastness. Another beautiful blend of the new and old is the legendary Adelaide Oval.
Adelaide's glittering beaches are just a short tram ride away. Spend some quality time at Glenelg Beach which was one of the state's first European settlements. Discover the culinary credentials of the city as the day winds down.
This city is also the gateway to the famous Claire and Barossa Valleys, a wine and food lovers paradise. Take a trip Barossa, one of the oldest wine regions in Australia. Many of the early inhabitants came from Germany and they brought grapes as they journey from their homeland. The region's climate was a perfect fit, and the area is now famous for its outstanding riesling and shiraz. Pick up some supplies at the Barossa Markets or enjoy a delicious meal at one of the wineries.